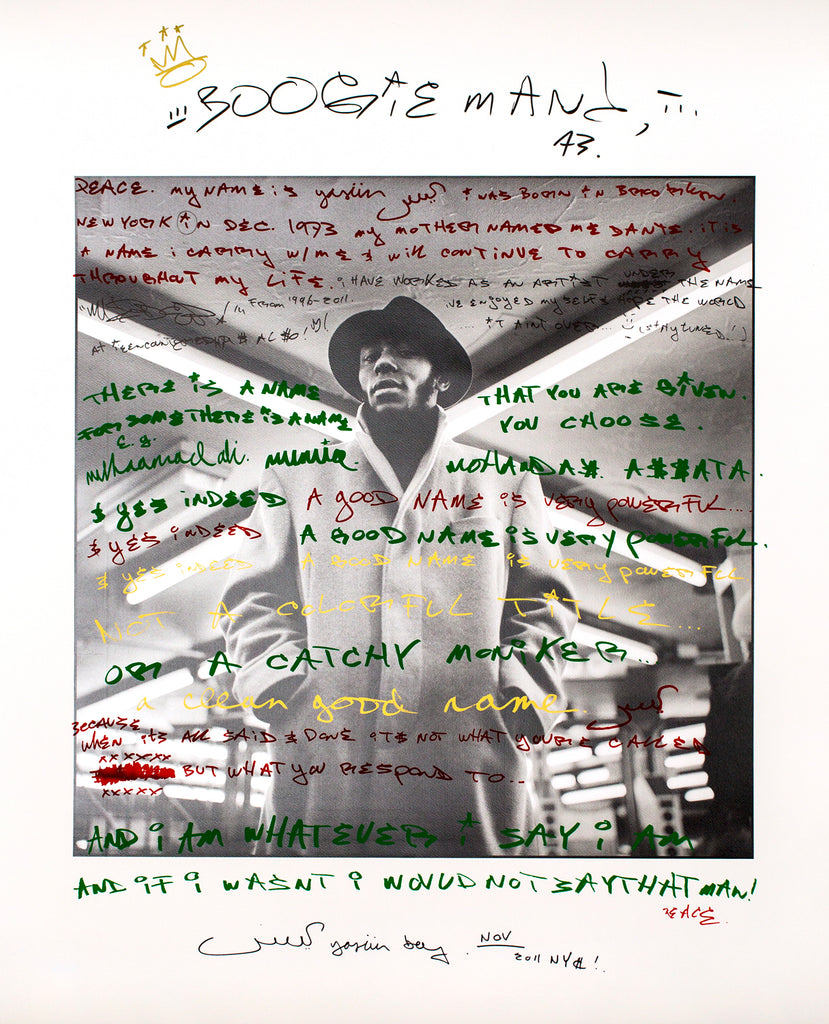 36 13/16" x 47 15/16" print
Special Edition of 10
Archival fiber inkjet
About Print:
"Yes indeed, a good name is very powerful"
In November of 2011, Yasiin Bey (formerly Mos Def) stopped by Mannion Studio to contribute to a series of collaborative prints that were featured at Art Basel Miami that year. Challenged with the task of adding his own creative energy directly on the surface of Mannion's photograph, he chose to write a verse eloquently sharing his journey from Dante to Mos Def and arriving at Yasiin Bey.
This limited edition of ten was exclusively printed at Jealous Gallery, London in 2013.
All are unframed, archival inkjet with a 4-colour screenprint and varnish overlay, beautifully printed on Somerset Enhanced 330gsm Paper.